PAY ATTENTION
Exposition
Twenty museum halls are located in suit of rooms on two floors of the palace, in the chronological succession and tell about the history of literary Odessa. The image of the each hall is conveyed to the atmosphere of the life of the town in different periods and discovers the legends, mysteries and reality of «The Pearl of the Sea».
The exposition of the museum is the system of symbols and signs, the real documents of the hour are inscribed into: the books, manuscripts, newspapers, magazines, photographs personal belongings of writers.
The design of exposition unites bright artistic decision with precise literature-historical background. The museum represents more than three hundreds of the writers 'names, whose destinies are part of creative life in Odessa.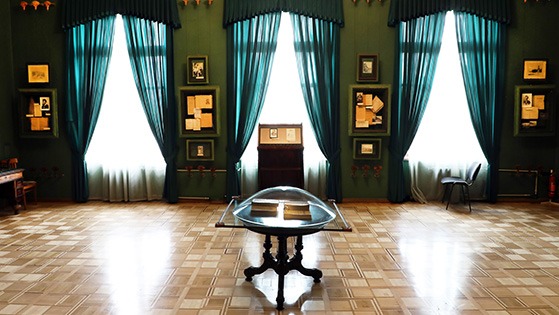 DROP IN THE ATMOSPHERE
We offer
Newsletter
Subscribe to news