BRANCH
Hristo Botev Museum
Hristo Botev (1848-1876) is a Bulgarian poet, journalist and the national hero/ The memorial museum of Hristo Botev was opened on the 25th of October in 2008 in Zadunaevka village. The exposition is located in three rooms. The first room «Migration» tells about captivity of Bulgaria by Ottoman Empire and about resettlement of Bulgarian refugees to neighbors' areas. In XVIII-XIX century about 400 thousands of Bulgarian settled on the areas of principalities Voloshchin, Moldova and Bessarabia. Bulgarian people started Bolgrad and Komrad towns. And the colonies of «Transdanubian settlers».
In XIXth century Odessa turned into the center of Bulgarian emigration. In March of 1818 a tutelary committee for foreign settlers of Southern part of Russian Empire was founded. The leader of the committee was Ivan Inzov the Russian general. In 1854 «Odessa Bulgarian Urges» was founded, that united the forces of Bulgarian emigration in national liberation movement and cultural activity in Bulgaria.
After October revolution and till the end of Second World War Bessararbia was a part Romania.
The second hall «Life and creativity of Hristo Botev» tells about outstanding revolutionary poet. There are the newspapers where he published his poems, books and bibliographic literature and the circle of poet's reading in the hall.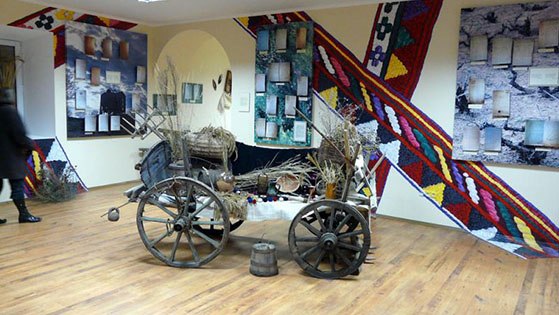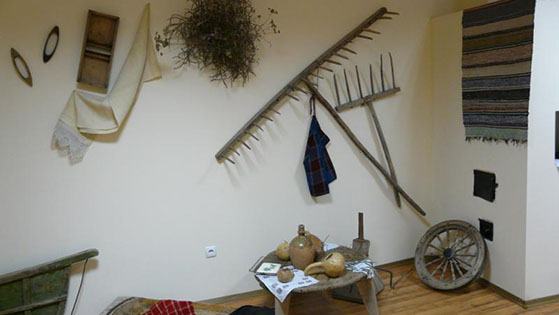 In 1863-1864 Hristo Botev studied in Odessa gymnasium, and in 1865 in Empire Novorossiysky University.
In Odessa he wrote his first poem «To my Mother». In 1866 for several months he was working as a teacher in Bulgarian village Zadunaevka. Working at school, the young teacher started promoting wide social and advocacy activity for liberation of Bulgaria from Ottoman Empire.
In 1867 he came to Bulgarian city Kalofer.
The third hall «The history of Zadunaevka village» tells about emergence, people and their achievements in the village. Zadunaevka was founded by Bulgarian settlers in 1822. And Bulgarian came here from Danube area (Dunai in Ukrainian pronunciation) the village was named Zadunaevka.
The creation of the museum was started from scratch. There are the materials from the funds of Odessa literature museum and gifts from Zadunaevka citizens in exposition. Thare are not only books or papers, but also the household items are exposed in the museum. The museum of Hristo Botev was created is an initiative Odessa regional State administration with active participation of County Administrative Court sanding Nicolay Volkanov.
The model of the museum was created by famous painter S. Zaytcev.
Address
81-b Lenina street, Zadunaivka,
Artsyz region of Odessa domain, Ukraine, 68433
+38 (048) 452-33-21
Work time
Opening hours: 10.00-17.00
Monday off
Newsletter
Subscribe to news